I've been away visiting my brother for the last week. Whilst we both had some time off we saw the sights of Dover castle.
One of the best parts of the day was meeting these two chaps.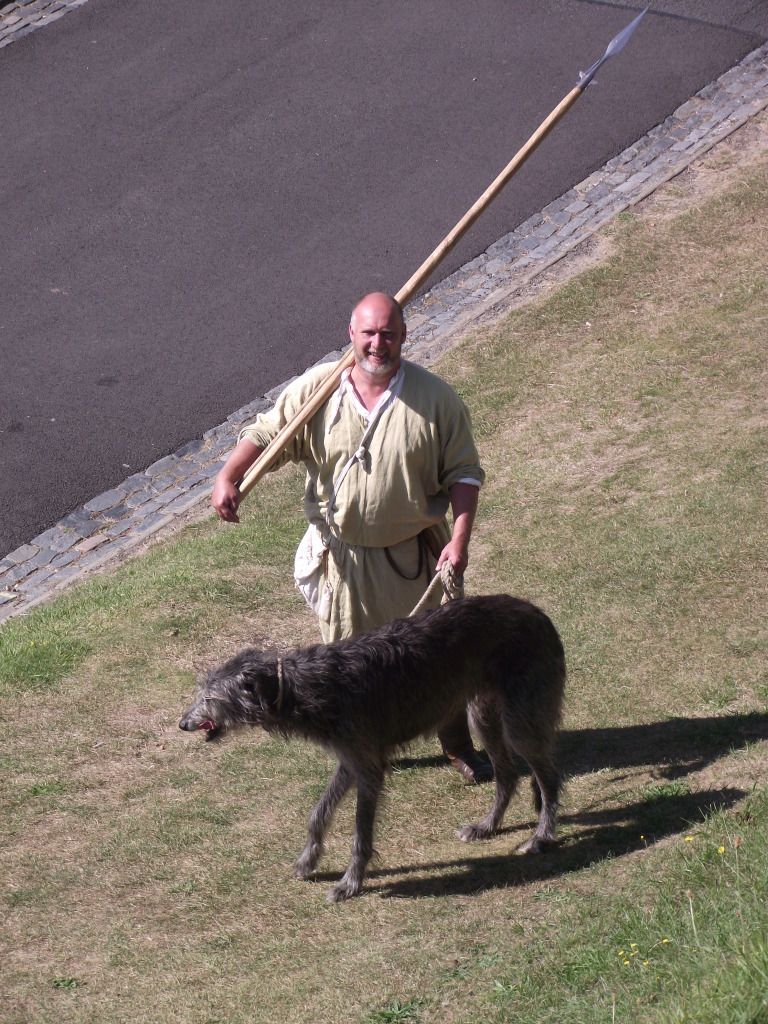 Maroc and the Huntsman
We got chatting initially over having such a fine dog but then I noticed that he was holding two equally fine spears made for him by the great Hector Cole.
Hector is, as far as I am concerned, the authority on period weapons manufacture particularly Arrowsmithing.
Whilst I have never met Hector, I would jump at the opportunity to do so.
This was the first time I had seen any of his work in the flesh and I quite enjoyed it.