The first ice came this week. It bit my fingers and ached my toes, the sun did not touch the frost all day and our huffy breath hung and lingered
abo
ut for ages before drifting off. The first few days of cold remind us of our latitude- a slight change in the wind and we have a climate closer to our Scandinavian cousins.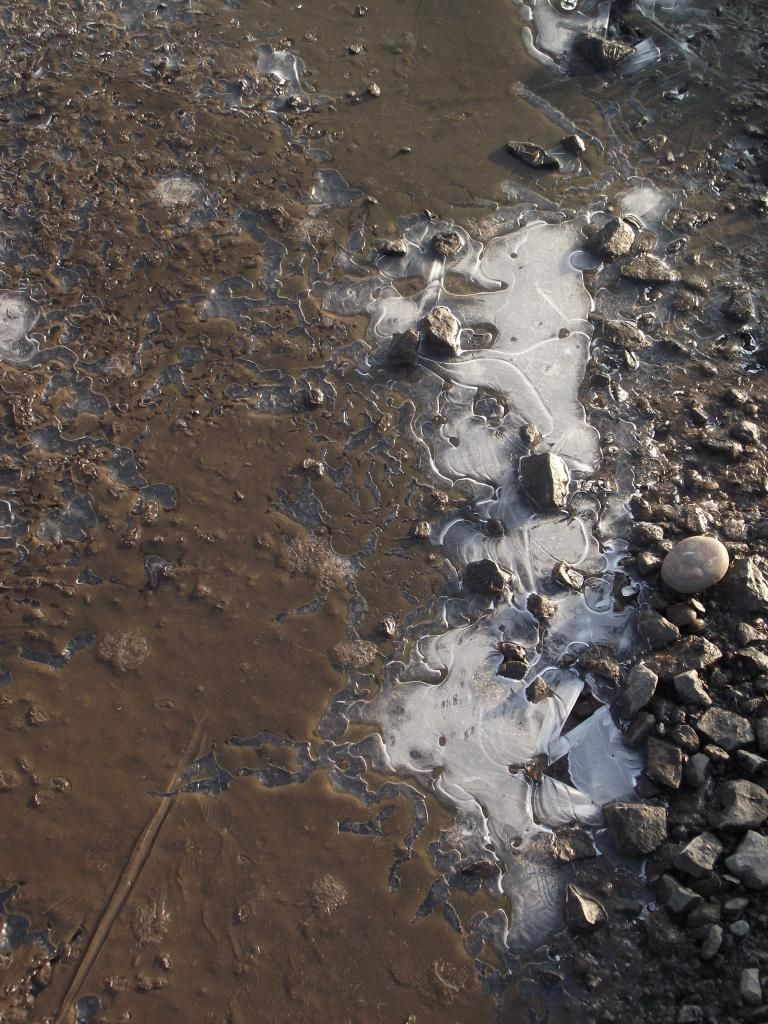 I am often told by others who are not there to witness my day to day that I am lucky indeed to have such a warm job in winter...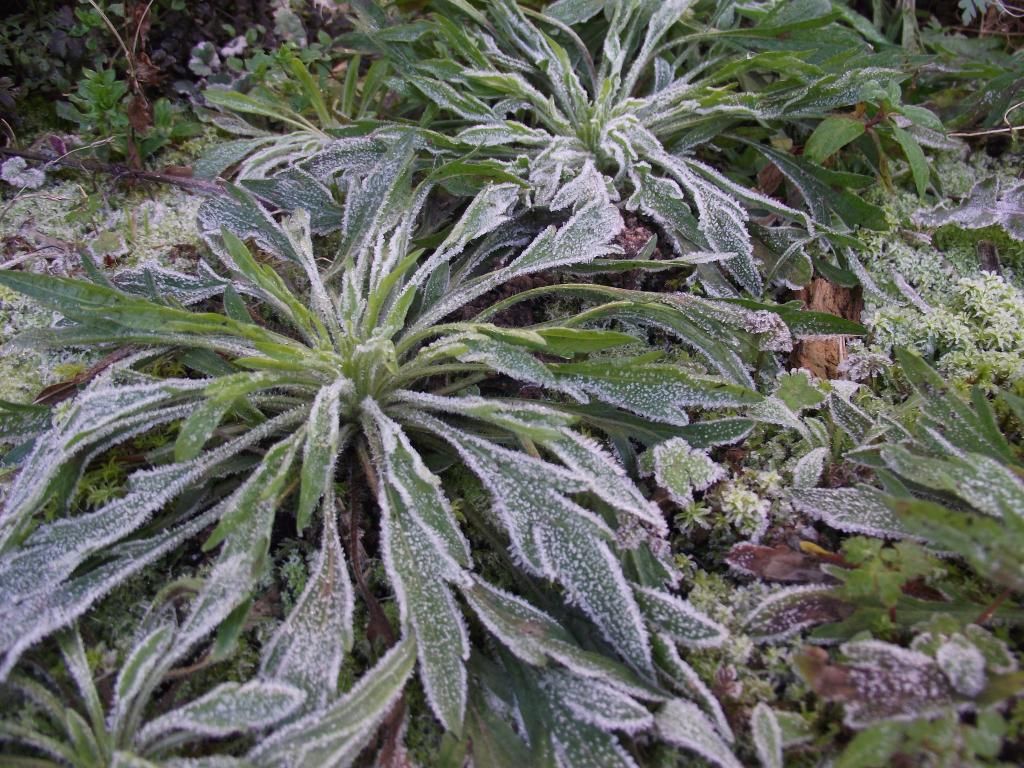 Warmth Is currency. Hoard it and appreciate it.
This commission has come to a crucial phase where I can begin putting the pieces together.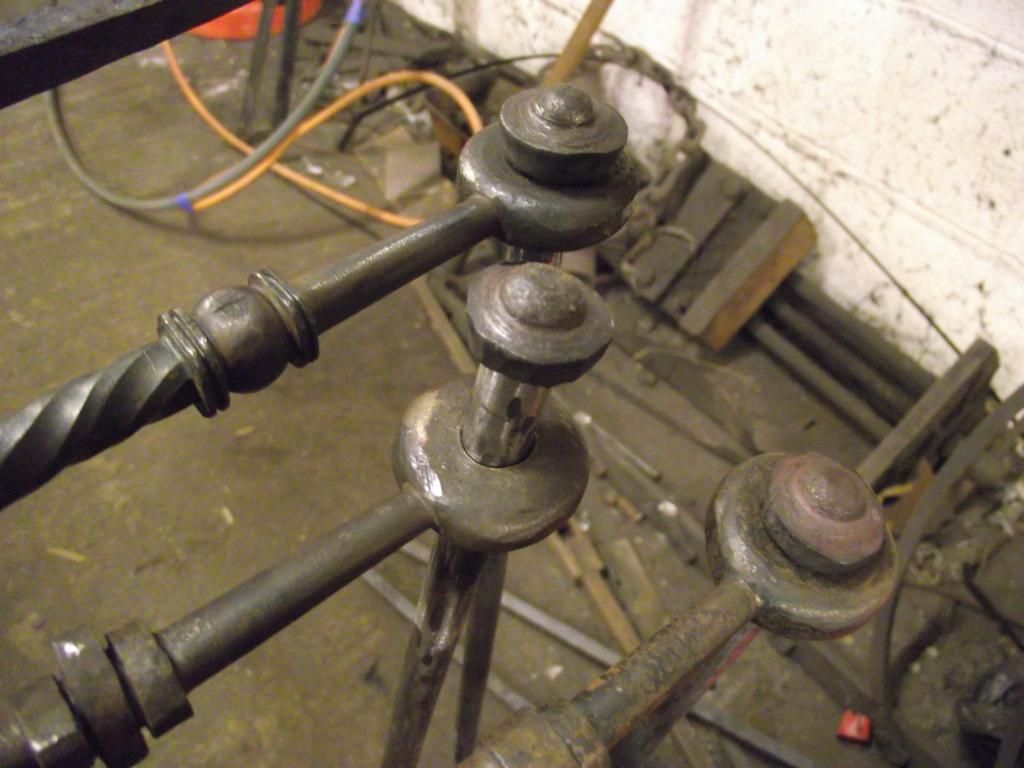 I have produced three decorative pins that pass through the vertical elements and the rim before being joined to a smaller internal ring with hand cut threads. The threaded pins screw into the central ring onto which the table plate sits.
The verticals have been entirely achieved with hand files and forgework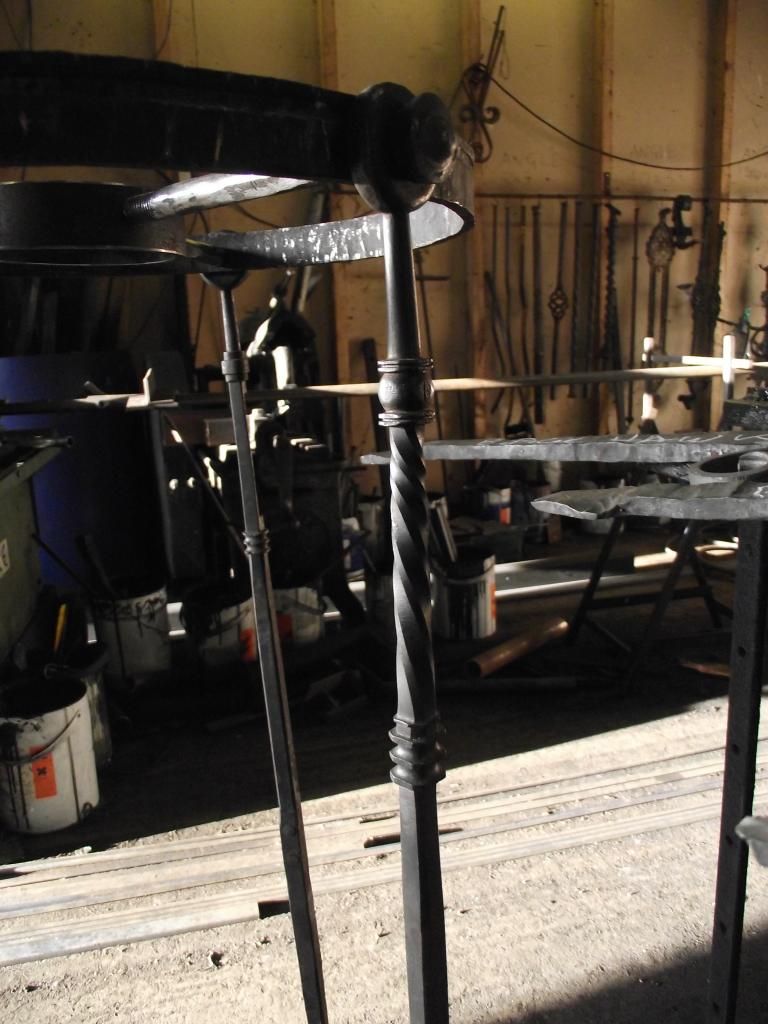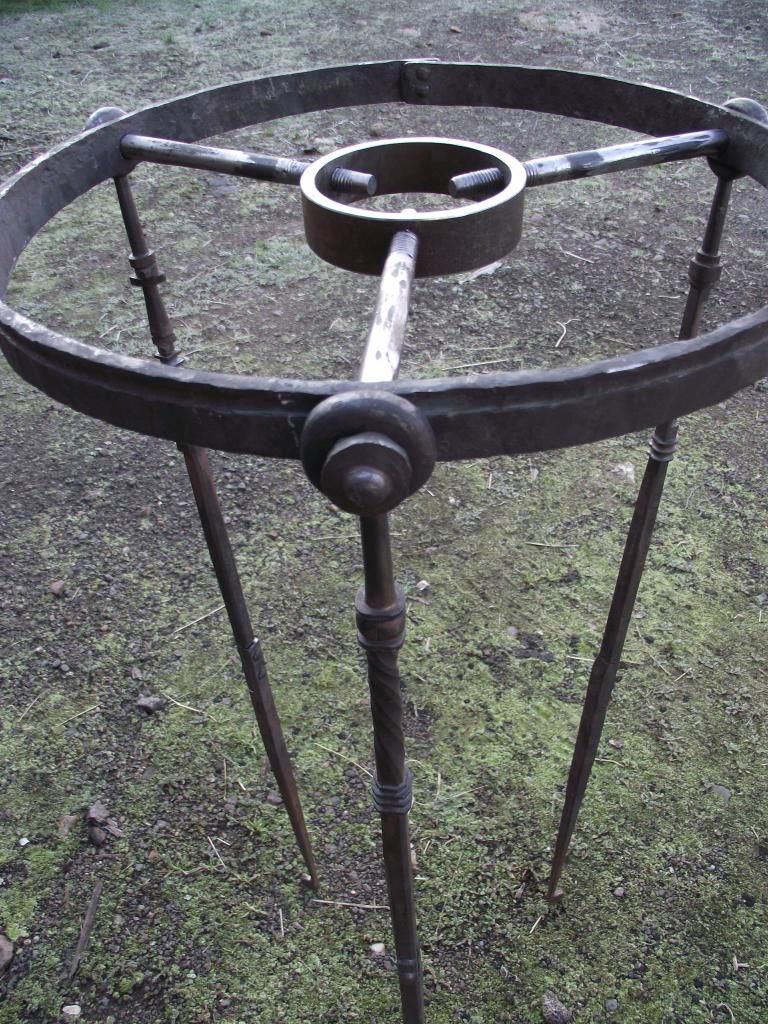 The p

late has been hand beaten from 3mm steel plate.

The disk was first thickened on the edge by hammering vertically onto my stake anvil.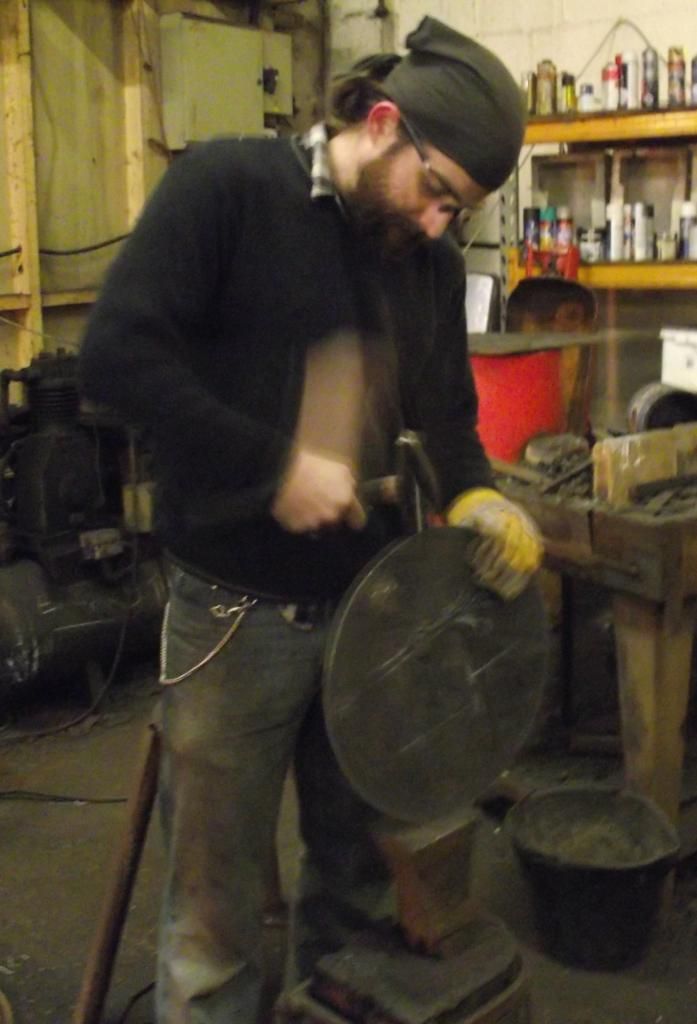 After this a circle was drawn 2.5" in from the outside and the sheet was beaten along this line into a recessed stump. The sheet was then worked hot using my charcoal forge to achieve the desired depth and form. To finish the bowl I used a variety of stakes and anvils.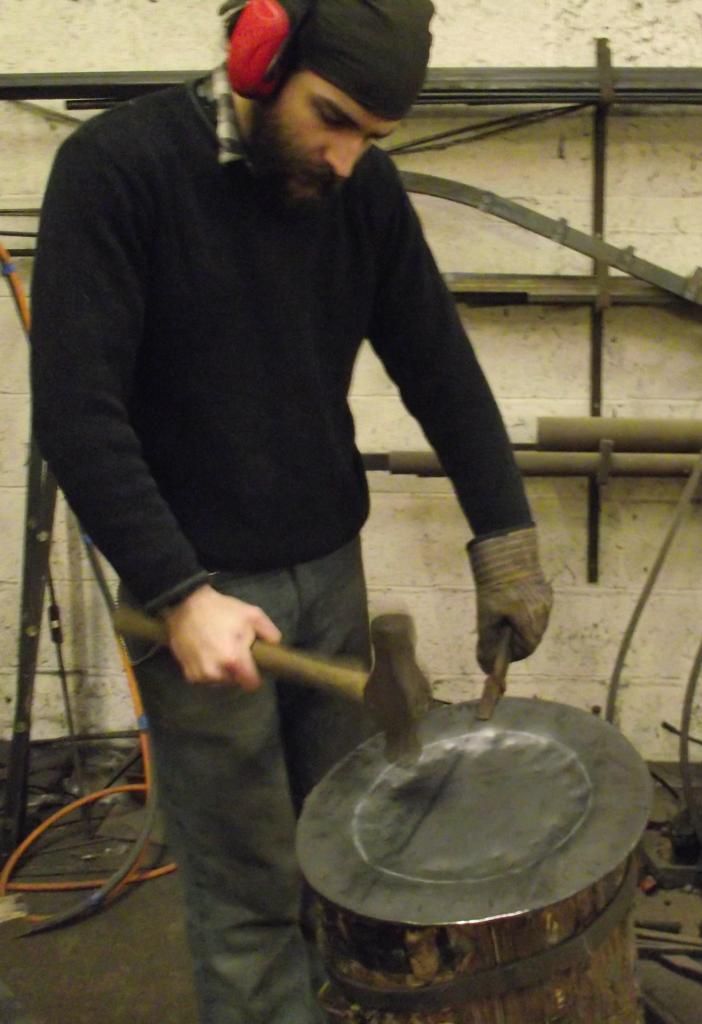 One good point of making a table for someone is that the workshop gets a table!
The last part of this design is an oak tree that holds the three legs together giving stability to the table.
The parts for the tree have been coming together for a few weeks, including these leaves and tendril-like roots.
All of these components are prepared in sets and "forge-welded" together in a solid fuel forge.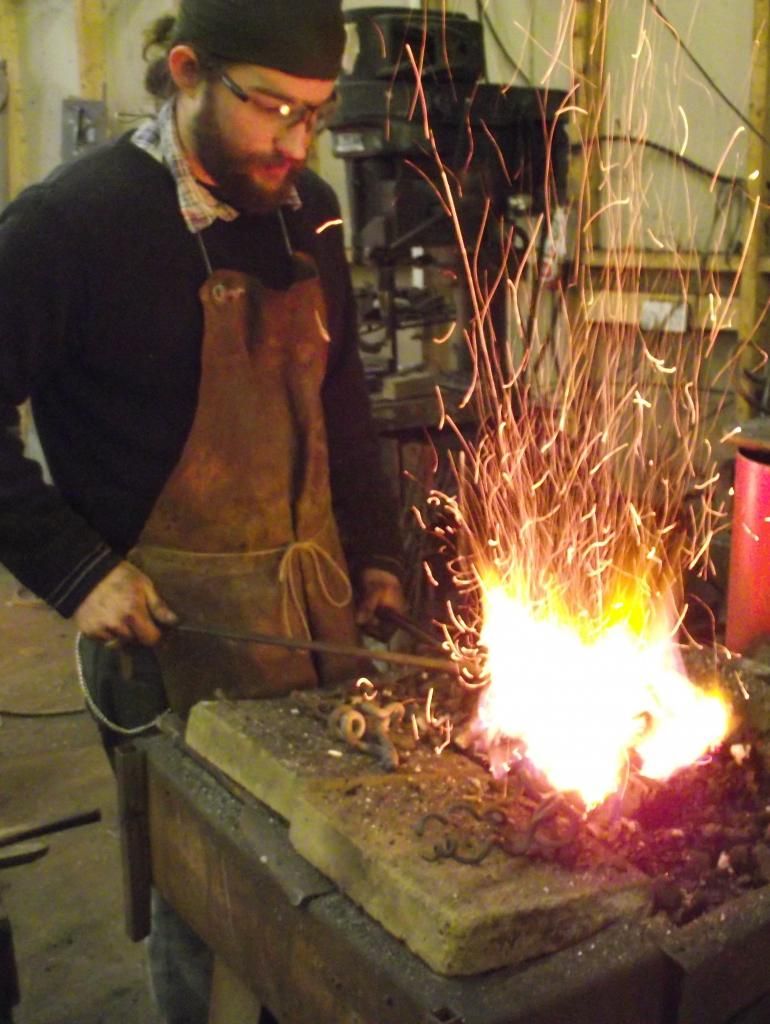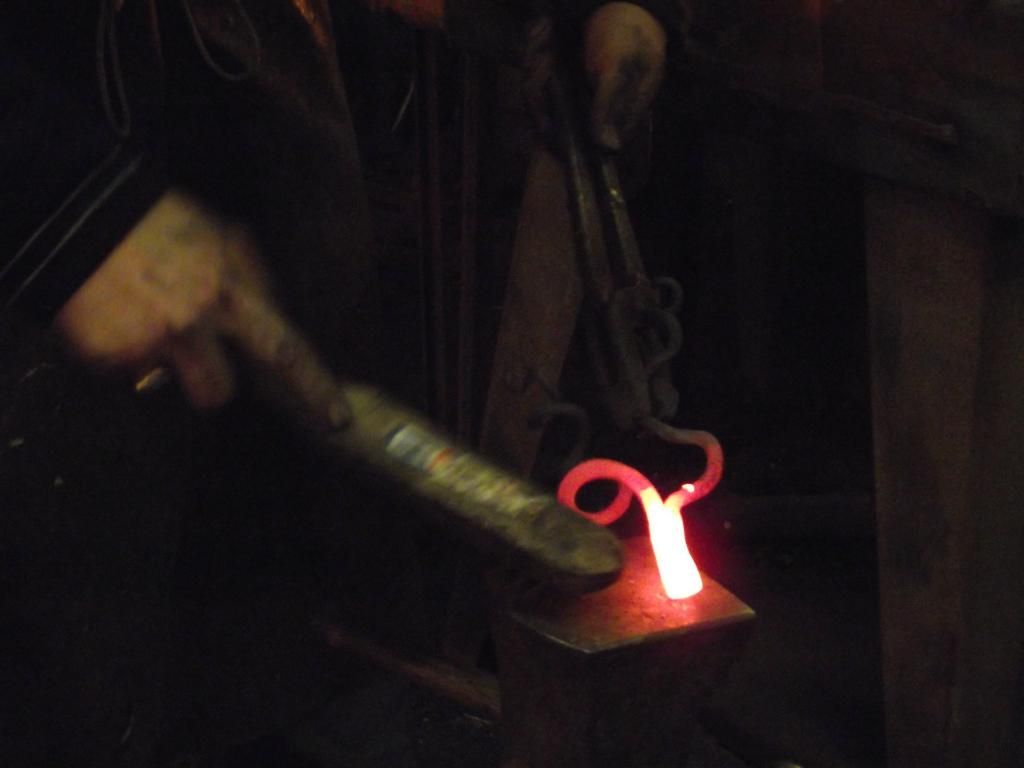 Next I will construct the stem of the tree by joining the roots and the branches.
I took a few moments this week to make a quick knife aswell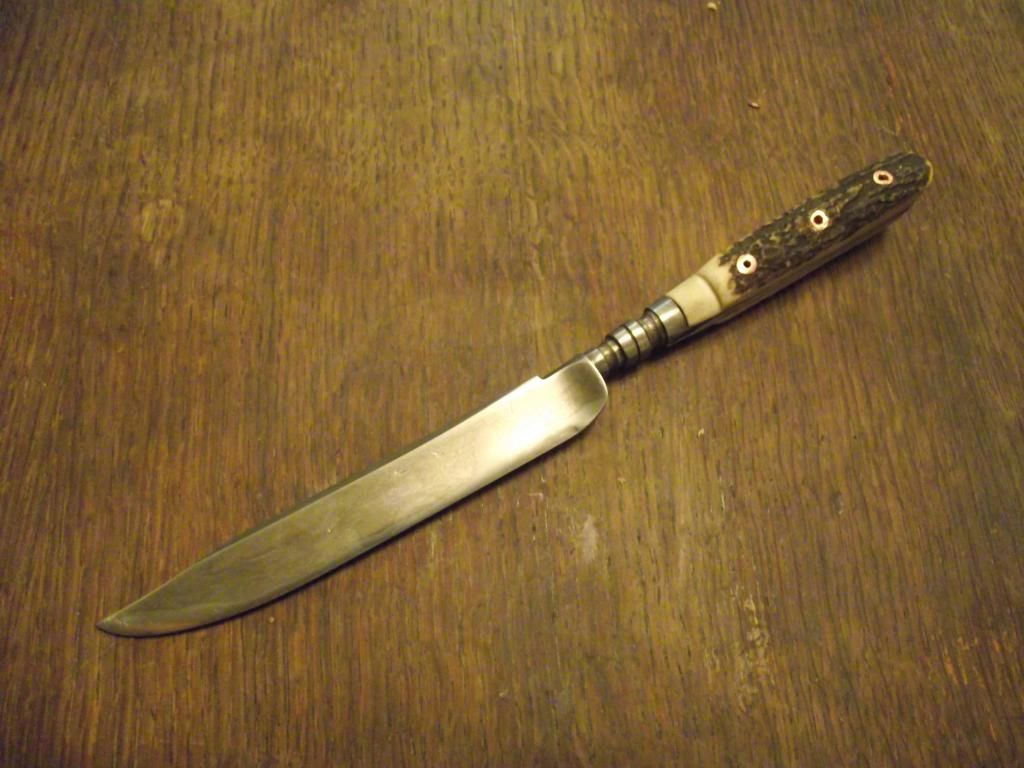 Matierials here are Old steel, Wrought Iron, Red deer antler and copper tube rivets. all hand file work on the bolster.